October 16, 2020 – Levels of independence vary widely among people with intellectual and developmental disabilities (IDD). Your loved one might seek independence, but not be prepared for the responsibility.
October 6, 2020 – Voting is at the heart of who we are as Americans and no citizen should be left out of the process because of a disability. Here are three of the most basic and fundamental rights as a voter with a disability.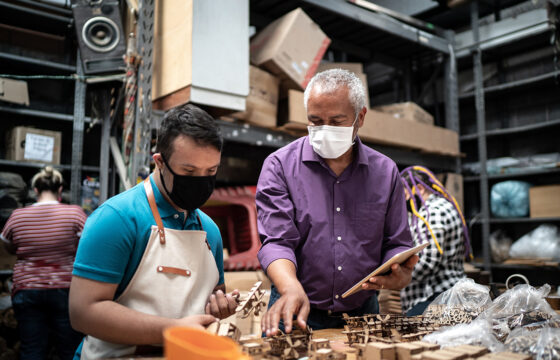 September 30, 2020 – Though National Disability Employment Awareness Month is celebrated in October, increasing access and opportunity to employment for people with disabilities should be something to strive for all the time. A diverse workforce including people with disabilities is good for business.
September 11, 2020 – Adults with intellectual or developmental disabilities (I/DD) have several options when it comes to adult education. There is no universal, one-size-fits-all solution, and choices vary state-by-state.
September 2, 2020 – When your loved one with a disability starts looking to get into the dating world, not only do they have questions, but you have questions as well. Amidst these concerns, parents and guardians of people with disabilities should still be the primary educators when it comes to love and relationships.
September 2, 2020 – When it comes to dating, people with and without disabilities approach this stage of relationships with many of the same questions, doubts, fears and hopes. We are all human and want to be seen as our whole self and not be scrutinized by our segments.
August 21, 2020 – Who doesn't appreciate a happy-go-lucky retriever? Their smiling and friendly countenance, calm demeanor, love for people and affinity for work make them a popular therapy animal.
August 12, 2020 – For most people, federal stimulus payments have provided a welcomed and much-needed injection of funds during the challenging COVID-19 pandemic.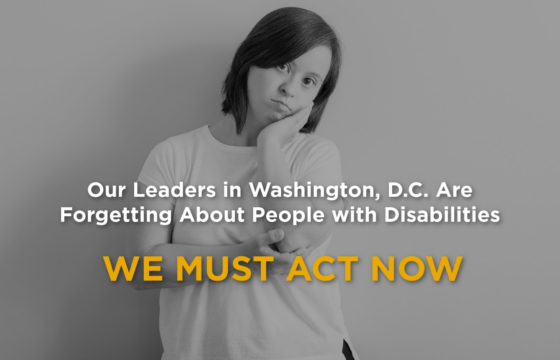 August 5, 2020 – People with intellectual and developmental disabilities—and essential workers who support them—need your voice now more than ever.
July 24, 2020 – Those that were born after July 26, 1990 have grown up in a world knowing that equal rights regarding disabilities is a guarantee, not just a promise.
July 21, 2020 – It's widely understood that proper nutrition supports general wellness and disease prevention. But nutrition also impacts speech, motor skills and much more.
July 14, 2020 – People with intellectual and developmental disabilities—and essential workers who support them—need your voice now more than ever. We must ensure that the disability community receives vital support from this aid package. You can help!
July 2, 2020 – A month ago, it seemed the United States was on the road to recovery. States and counties started lifting some safer-at-home restrictions, enabling people to socialize in the community. Today, we find the road to recovery is longer and more arduous than any of us realized.
June 24, 2020 – Some of the word's earliest communications relied on icons and pictures to tell a story and communicate information. Today as the world bridges languages and people become more aware and sensitive to individual differences, images are used more and more to communicate information.
June 17, 2020 – Families of people with intellectual or developmental disabilities take on many roles, from loving parent or guardian to advocate, cheerleader, and financial steward. Some days it seems there are new rules, challenges and uncertainty around every corner.
June 6, 2020 – Digital solutions helping people with intellectual and developmental disabilities are becoming more readily available. These new assistive technologies are creating more affordable and accessible options that enrich the lives of people with disabilities and help create a greater degree of independence.
May 29, 2020 – During this unprecedented time, we all are feeling the strain of having to stay home to stay safe. If you're a parent or guardian living with a loved one with an intellectual or developmental disorder, that challenge can be even greater.
May 21, 2020 – With many states relaxing safety restrictions and opening some retail businesses, people are confused as to the right way to move forward.
May 13, 2020 – During this unprecedented situation created by the Coronavirus, now is the time to raise our voices in union. As the U.S. government responds to COVID-19 with financial aid, Direct Support Professionals have been forgotten and need our help to remind our legislators of their important role.
May 8, 2020 – The stay-at-home approach to fight Coronavirus has shone a bright spotlight on the value of essential workers. We would not be able to get through this pandemic without dedication from grocery store employees, delivery personnel, city employees and—of course—emergency and health care workers like Direct Support Professionals.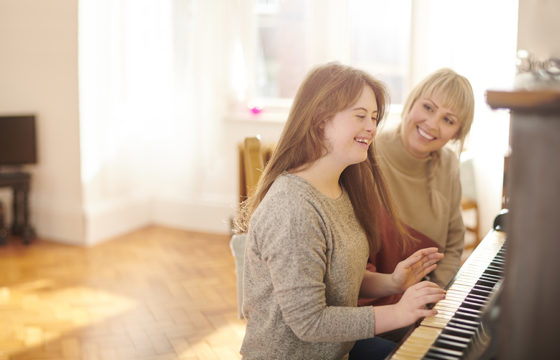 April 30, 2020 – Music is powerful, provides numerous health and wellness benefits, is far reaching and accessible. For people with disabilities, music can offer a form of personalized therapy.
April 24, 2020 – Celebrate National Autism Awareness Month to spread awareness, promote acceptance, and ignite change.
April 16, 2020 – Resources are available to help families and caregivers supporting people with developmental disabilities talk about the COVID-19 pandemic.
April 9, 2020 – Holy Week is a sacred time for Christians. For many of us, the occasion is traditionally marked by attending church, being with family and most importantly, renewing our faith. This year as we practice social distancing and avoid gatherings, Easter takes on a different feeling.
April 2, 2020 – With schools closed and many states instituting guidelines to keep people sheltered in place to reduce the spread of the Coronavirus, parents and guardians are looking for ways to keep their loved ones active and entertained.
March 26, 2020 – Here's a great resource offered by the interdisciplinary team at the University of North Carolina at Chapel Hill to help families and caregivers supporting individuals with autism during the COVID-19 pandemic.
March 19, 2020 –It's an unprecedented time. COVID-19, better known as the coronavirus, has us all rethinking even the basics of how we work, attend classes, shop and gather with family and friends. For anyone with, or caring for someone with a disability, these activities become even more challenging.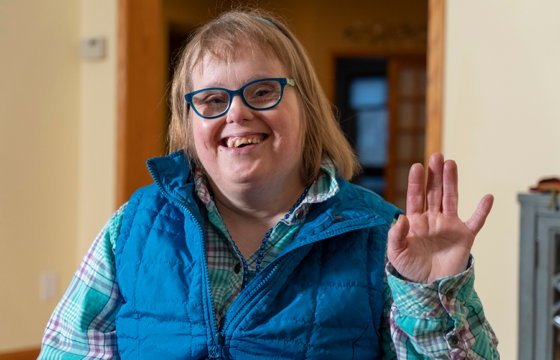 March 10, 2020 –Check out some useful information you can share with others who may need guidance about communicating effectively—and appropriately—with people who have disabilities.
March 5, 2020 – Take the first step to be included in your community and find something to do that you love with others.
February 25, 2020 – Now is the perfect time to begin the journey toward purposeful inclusion of people with all abilities into the Body of Christ, and Bethesda is here to help you get started.
February 20, 2020 – It's tax season again! No matter who you are, the process of pulling together W-2 forms and completing required paperwork by the April deadline can be a challenge.
February 13, 2020 – Self-advocacy is a term thrown out there a lot in the disability space. But what does it actually mean to be a self-advocate? At its most basic level, being a self-advocate means you have a voice of your own, and you use it.
February 7, 2020 – Two millennials with autism are letting presidential candidates know that they'd be well-served to support an influential population of eligible voters – the estimated 54 million Americans with disabilities.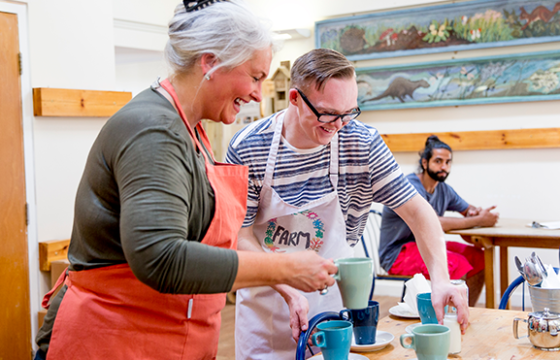 January 29, 2020 – Turning 18 is a huge milestone, but for a person with a disability and his or her family, it can be a confusing time, too. Here are three key things to know after your loved one officially becomes an adult.
January 22, 2020 – What exactly is "behavior?" Behavior is the way someone does something, an attempt to address a need. This week, John Sheehan, a training instructor at Bethesda, tells us how understanding behavior can help us make wise choices. 
January 15, 2020 – When an employer is looking to hire, what are they looking for? We sat down with Nancy Liebhart and Karrie Zubke, Document Control Associates at Bethesda to gain the perspective of an employer of people with disabilities.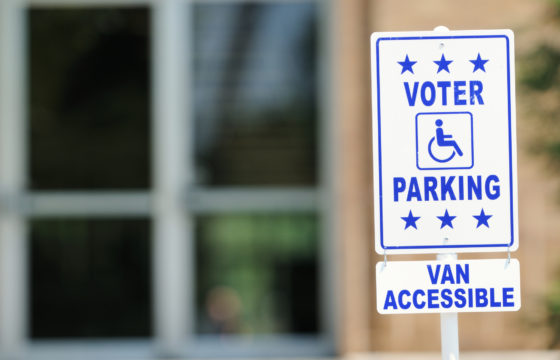 January 9, 2020 – While voting shouldn't be hard, for people with intellectual or developmental difficulties, there can be barriers that make it more challenging. Here are three ways both the federal government and state governments are making it easier for people with disabilities to exercise their right to vote. 
December 30, 2019 – As 2019 draws to a close and we set our sights on a new decade, it's time to look back at the year that was and highlight some of the biggest stories surrounding the disability community. Here are a just a few of the highlights.
December 20, 2019 – During holiday events, disabilities become a tangible thing that hosts need to accommodate, and communication is key.
December 18, 2019 – Independent living options for people with disabilities can be hard to find. At Bethesda, we're trying to change that. Our new project, Bethesda Cornerstone Village, seeks to offer true independence and community inclusion for people with disabilities looking for a place to call home. 
December 11, 2019 – Advocates of disability rights and beauty bloggers have joined forces on Instagram to show that people with disabilities are beautiful inside and out. Here are the top six Instagram influencers you should be following on Instagram.
November 20, 2019 – When it comes to social media, the disability community is often overlooked. However, these advocates use their voices to promote inclusion and awareness, inspiring thousands of followers to speak up about disability issues.
November 12, 2019 – Housing options for people with intellectual and developmental disabilities have changed dramatically over the past century. This change has been marked by a move away from institutional settings to more individualized and integrated housing situations that offer choice and community inclusion. Here are three of the most forward-thinking housing solutions for people with IDD.
November 6, 2019 – Dr. Kira Collins, Director of Admissions at Bethesda College, tells us more about what's known as Supported Decision-Making and how this new idea helps people with disabilities retain their right to make their own decisions.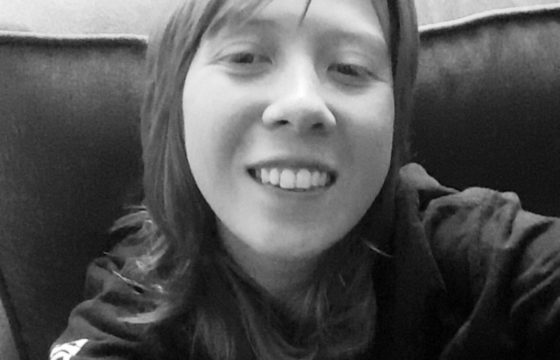 October 30, 2019 – Meet Rach, a nursing home employee who happens to have a disability. Here's how Rach found more than a job. She found her passion. 
October 23, 2019 – How can you help your loved one prepare for employment? We reached out to one of our job coaches to get some tips on how to prepare your loved one for meaningful, integrated employment.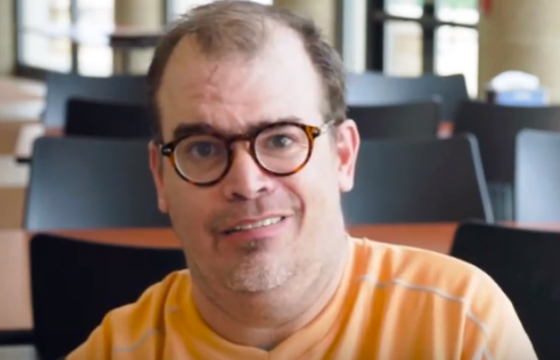 October 16, 2019 – People with intellectual and developmental disabilities want to work like everyone else. Work gives them the feeling of being included, says Kurt Rutzen, Disability Advocate at Bethesda.
October 9, 2019 – This week, we sit down with Sarah Watson, a Bethesda Thrift Store manager, to get her take on integrated employment for people with disabilities.
October 2, 2019 – Unemployment. It is one of the biggest challenges facing people with intellectual and developmental disabilities in the United States today.
September 18, 2019 – People with disabilities often face barriers when it comes to eating healthy. Here's how to help the person you support make healthy choices.
September 11, 2019 – How does faith start for someone with a disability? Here's how you can start the conversation about faith.
September 4, 2019 – Here are three simple ways to advocate for public policy affecting people with intellectual and developmental disabilities.
August 28, 2019 – Even in today's booming economy, employers still seem hesitant to hire people with intellectual and developmental disabilities.